Mason & Associates has a new Advisor!
We are excited to announce the latest addition to our financial planning team, Tommy Blackburn, CFP®, CPA, PFS. Tommy and his wife, Jess, have relocated from Richmond to Williamsburg in order to join the Mason financial planning team. Tommy and John Mason were classmates and 2010 graduates of the Pamplin School of Business at Virginia Tech. Since graduation, Tommy has earned the following credentials, CERTIFIED FINANCIAL PLANNER™ (CFP®), Certified Public Accountant (CPA), and Personal Financial Specialist (PFS). His addition will not only bring new credentials, CPA & PFS, to the firm, he will help solidify the succession plan and future of the company.

As we build our team and manage our growth it's important for you to understand the underlying reason for these changes. We want to continue to provide the level of professional service you have come to expect, and we want the infrastructure in place to continue the firm as a legacy planning entity. In order to do so, we must maintain a serviceable client to advisor ratio. In late 2018 we implemented a waiting list for potential new clients. We are happy to announce that with the addition of Tommy, and Holly before him, we are prepared to move folks off of the waiting list and help additional families. Although we will begin meeting with new clients during the second half of 2019, we will continue to be cautious of the pace at which we begin new relationships to ensure that our service level does not change for existing clients.

Mason & Associates will continue to grow the financial planning team by recruiting from the Virginia Tech Certified Financial Planner Program. This will provide stability and continuity for existing clients, and provide the ability for Mason & Associates to grow and provide our unique services to federal employees in Hampton Roads and throughout the country. We want to be able to help you, your referrals, and your family members well into the future. Tommy will spend the next few months getting to know all things Mason & Associates, then will move quickly into helping current and future clients with their financial plans. We are all so pleased to have such a talented planner join our team and love that he and his wife, Jess, fit so well with our family business, family culture, and holistic planning approach.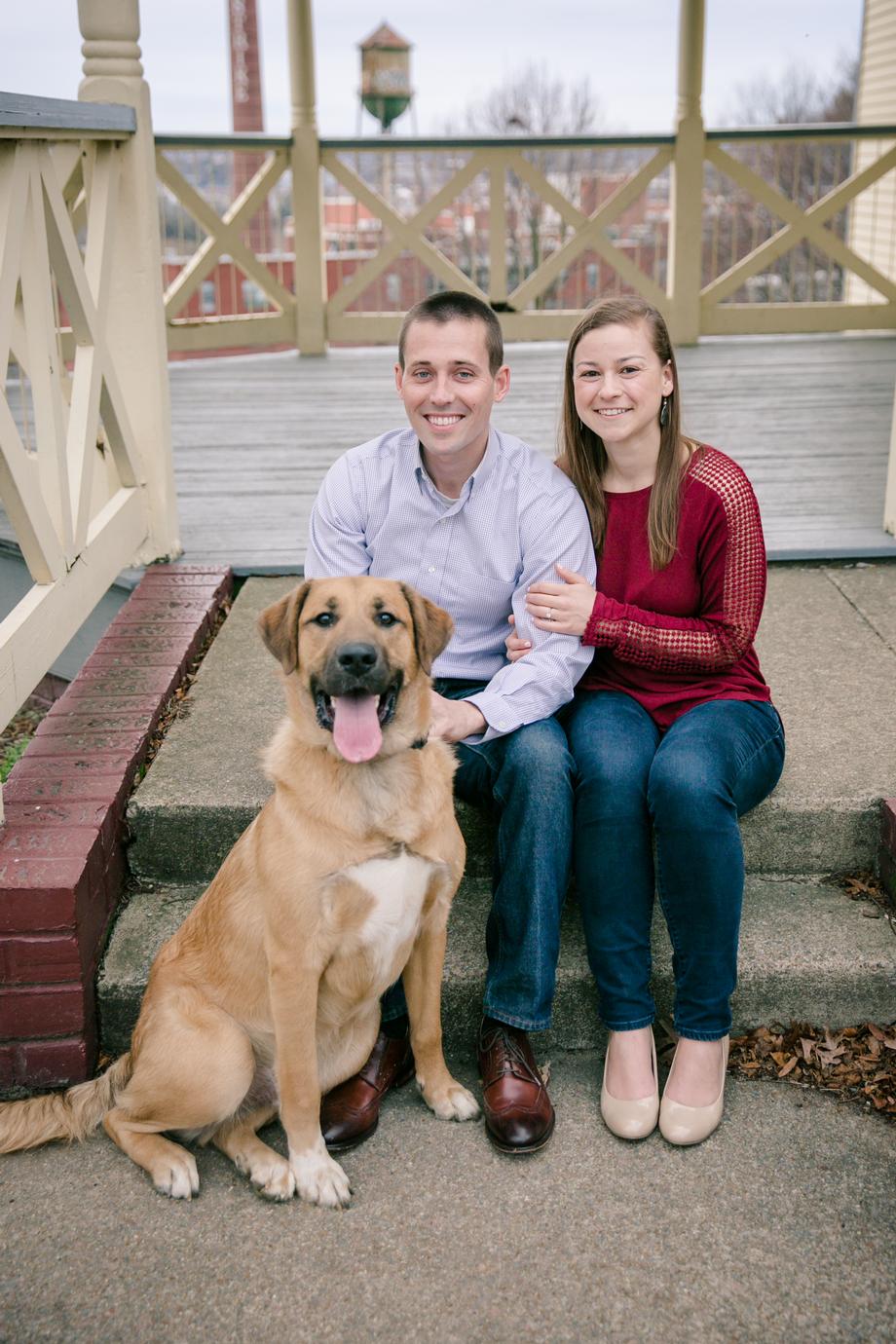 A Note from Tommy:
"Jess and I, along with Harper, are thrilled and humbled to be joining the Mason family and are excited for this next chapter in our life! We're looking forward to putting down roots in the area, being closer to our family (Jess's parent's live in Williamsburg), and to working with the Mason team to serve clients in a holistic/comprehensive financial planning approach.
Photo courtesy of Strouse Photography
RADIO SHOW

Download the WNIS app to listen to our radio show with Mike and John.
First and third Tuesday of every month