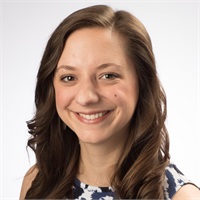 Chief Branding Officer
Alýssa has been with Mason & Associates since 2012, and has handled a wide array of client services and office management responsibilities.  As Chief Branding Officer, Alýssa focuses largely on the client experience, striving to make every interaction a positive one.  Alýssa is responsible for imparting Mason & Associates' image and promise in all aspects of service.  She works closely with John Mason in developing and implementing new technologies and social media marketing, and she continues to organize client events and handle life insurance applications.  She holds her Virginia Health, Life & Annuities license, and is a member of the American Association of Notaries.
Alýssa was recently married to her husband Todd, who works as an Assistant Principal in Isle of Wight County Schools.  Alýssa earned her Bachelor of Arts in English in 2012 from James Madison University.